Another month, another wrap-up. Let's start!
Books read
I started off the month by reading the Book Club pick of the month, In the Tears of God by Brian Burt. In this book, humanity has created a new species of humans who live in the ocean. Even though this was a Book Club book, I couldn't finish it. The characters were nothing out of the ordinary and the story was confusing and all over the place. As usual, Thatonenerdygirl and I wrote a Book Club discussion over on her blog so, if you want to know more, check it out here!
After that, I read the eighth volume of Saga by Brian K. Vaughan and Fiona Staples. As expected, I loved it. This has become one of my favorite graphic novel series and I whole-heartedly recommend it.
Next, I continued reading the second season of ReMade. This is another Serial Box series in which a group of teenagers wake up in a futuristic Earth full of murderous robots. I really like this series and I recommend it to any YA fan, even though it's not my favorite Serial Box series.
I also started reading The Bullet Catcher by Joaquin Lowe, a new Serial Box series. From this first episodes, I can say that this is a western story about a girl who lost her brother. He wanted to join the Bullet Catchers but never came back for Imma. One day, a Bullet Catcher comes into town and she decides to follow him. It only has a few episodes out but it is quite intriguing! I really want to know where the series goes next.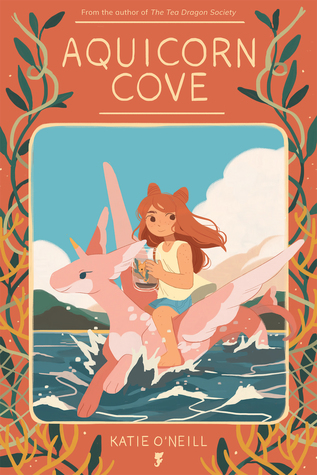 After that, I read Aquicorn Cove by Katie O'Neill. This graphic novel is about a little girl who travels to her aunt's island to help after a terrible storm. Meanwhile, she discovers a lonely, wounded aquicorn. I had never read anything by her but had heard amazing things about her previous novels and, when I had the opportunity to pick this one up, I did, and I'm glad! The story and the characters were heart-warming and, combined with the cute art style, it created a wonderful book, which I recommend.
Next, I read The Forbidden Place by Susanne Jansson. In this book, Nathalia, a Ph.D. student, returns to her hometown to do some research on the wetlands. During her work, she finds a dead body and, has, then, to confront the trauma of her past and the reason why she had left the city all those years ago. I really enjoyed this novel. It has a great mystery, not only the dead body but Nathalie's past, and it also taught me some things about the superstition of wetlands and the conservation of human bodies. I mention this in my review, which I will try to post soon but, thanks to this book, I discovered some interesting facts that I didn't know. If you enjoy this type of thing, maybe consider searching the story of Rosalia Lombardo, it's an intriguing case.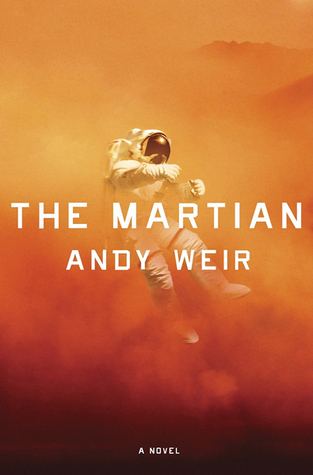 After that, I finally read The Martian by Andy Weir. Oh boy, what a journey! I loved it so much! It is about an astronaut who is left alone in Mars during a mission. With no prospect of a rescue team and no communication with Earth, he has to discover a way to survive. The main character was witty and funny, it set a wonderful tone for the whole novel. The story also kept me on my toes because of how unpredictable it was. There was always a new problem and the relentless determination of the main character was admirable. I recommend it.
Next, I read Laerka by Laura Matthias Bendloy. This was another Book Club pick and I also didn't enjoy it much. It is a lot of things, it is about a girl who leaps out of a human trafficking container, a magical dress, Russian criminals, foolish teenagers and so on. I felt that the novel lacked a connection, it had all of this themes and the story didn't do them justice. It was confusing and followed too many different directions for a finale that could have happened right in the beginning. The characters didn't get my attention either and the only way for me to finish this book was by skimming through the last chapters. Thatonenerdygirl and I will post the discussion soon so, if you want to know more, keep an eye out for that.
Finally, I read Loaging Penguin Hugs by Jacqueline Chen. This was such a cute graphic novel. It is filled with motivational cartoon and I loved it. It is perfect to have around the house and pick up whenever we need a little boost of confidence. I recommend it.
Blog posts
This was a pretty busy month for the blog!
I started it off by posting another review of an episode from the third season of Bookburners. I feel like I mention this in every wrap up so I'll stop going in too much detail. This is another Serial Box series where a group of people fight the paranormal. If you want to know more, check my other posts.
Then, I posted my review of The Book of Onions by Jake Thompson. This is another relatable comedy graphic novel but it stands out for its unexpected jokes and unique art style. Check my review for more details!
After that, I posted my review of Emotions Explained with Buff Dudes by Andrew Tsyaston. I didn't like this graphic novel as much as The Book of Onions but it was still fun to read.
Next, I posted my review of the first episodes of Bullet Catcher by Joaquin Lowe and In the Tears of God by Brian Burt, which I already mentioned above.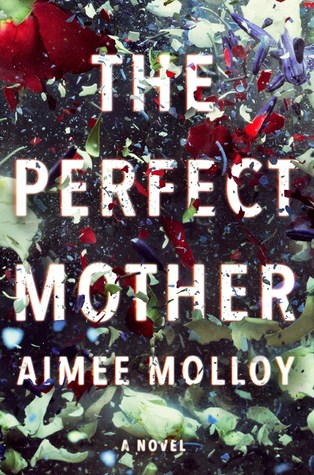 Then, I posted my review of The Perfect Mother by Aimee Molloy. When baby Midas goes missing, his mother, Winnie is blamed by the police. Her group of mothers then decided to take it to their own hands and start an investigation of their own. I loved this book so much! I got confused in the beginning with all the names but, once I got used to them, I couldn't put the book down. Everybody has a story and a background and I loved that we got to know the characters so well. I recommend it.
After that, I posted my list of the Best Mystery/Thriller & Horror Books I Read in 2018. I loved to write this post and would love it if you checked it out. I tried to put a book for different tasted in Mystery and it was fun! Let me know if you want me to do more lists.
Finally, I posted my October Book Haul.
Books added to my TBR
This month I added even more books to my seemingly endless TBR list.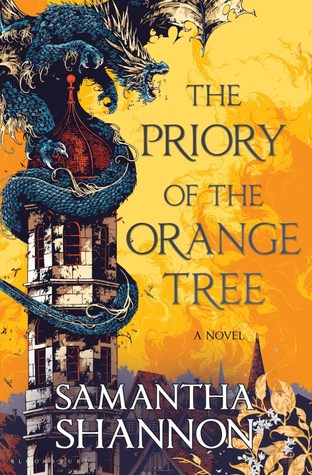 The first was The Priory of the Orange Tree by Samantha Shannon. This book only comes out in February of 2019 but I'm curious to read it. I've heard amazing things about the author and the synopsis sounds interesting. I'll probably wait for people's reviews once it comes out and decide if I'll buy it or not.
Then, I added Dogs of War by Adrian Tchaikovsky. I have heard of this author and even have one of his books but haven't read it yet. Still, the premise is intriguing and it seems to be right up my alley.
Finally, I added Life After Life by Kate Atkinson. I've seen this name pop up here and there but only now did I check the author's books and this was the one that seemed to be the most interesting.
That's it, another giant wrap up! Let me know in the comments if you read any of these books or if you have any recommendations.