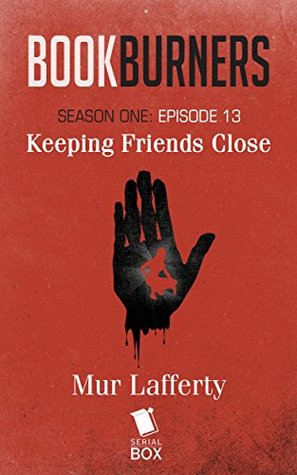 Keeping Friends Close by Mur Lafferty
Published December 9th 2015
Genre: Urban Fantasy
Pages: 37
Source: Netgalley – in exchange for an honest review
After Sal, possessed by the Hand, turns on her friends and teammates, Team Three has to decide whether she is a victim or a target. As Father Menchu tries to buy time, Teams One and Two gear up for the kind of action usually filed under "extreme prejudice." And the Hand, with the dark power of the Codex Umbra at his command, begins to assemble an army.
In this episode, Team Three has to save Sal from the possession of the Hand.
It was intense , the plot was fast-paced and complex. We get to see a part of Liam that we hadn't seen before.
The Vatican is a mess after the possession of Sal and Team Three is in real trouble. I can't wait to see how they'll fix it on the next episode.
Rating: 4 stars