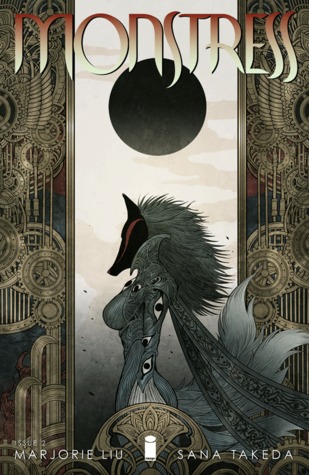 Monstress #2 by Marjorie Liu and Sana Takeda
Published December 9th 2015
Genre: Fantasy comic book
Pages: 33
Source: Netgalley – in exchange for an honest review
Maika fights to cross the wall. Elsewhere, the Warlord makes her move.
This issue was way shorter than the first one. The art is still beautiful but I think I preferred the cover of the first issue, this one is kind of creepy with all those eyes.
There were introduced more mysterious characters and the plot has become more intricate, with more elements intertwined.
The reader gets to know Maika a little bit better but there's still a lot of questions unanswered that I hope will be answered in the next issues.
Rating: 4 stars
Want a review from a different blogger? Click here