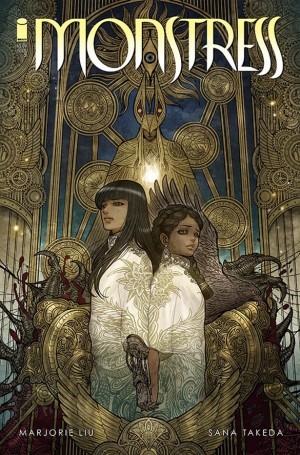 Monstress by Marjorie Liu and Sana Takeda
Published April 13th 2016
Genre: Fantasy comic-book
Pages: 33
Source: Netgalley – in exchange for an honest review
Maika struggles with the monster inside.
The cover of this issue is stunning, definitely my favorite. I think Tuya is gorgeous and I love to see her with Maika.
In this issue, the reader gets to know a little bit of Maika and Tuya's past and I really liked to see their story together. This issue ends with a cliffhanger and I can't wait to read the next.
Rating: 4 stars
Want a review from a different blogger? Click here