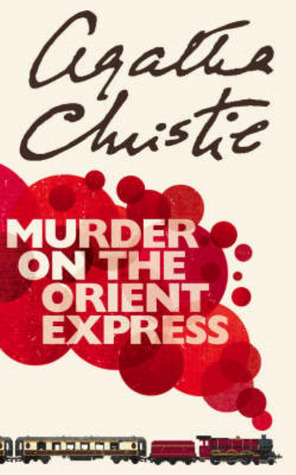 Murder on the Orient Express by Agatha Christie
Published in 1934
Genre: Mystery
Pages: 274
Source: Borrowed it from thatonenerdygirl
"The murderer is with us – on the train now…"
Just after midnight, the famous Orient Express is stopped in its tracks by a snowdrift. By morning, the millionaire Samuel Ratchett lies dead in his compartment, stabbed a dozen times, his door locked from the inside. One of his fellow passengers must be the murderer.
Isolated by the storm and with a killer in their midst, detective Hercule Poirot must find the killer amongst a dozen of the dead man's enemies, before the murderer decides to strike again…

This book follows Hercule Poirot as he solves a murder on the Orient Express.
Murder on the Orient Express was the first Agatha Christie book that I read. I had already read a Miss Marple story but nothing about Poirot. I had great expectations for this book but is was even better than I expected it to be. The characters were outstanding. Poirot, of course, is wonderful and I love him but all the other characters had deapth and I liked them.
The plot was intense. It was full of twists and it was marvelous to  see Poirot solve such a hard case.
I started reading this book without knowing anything about the plot and I recommend doing so because everything that happened took me by surprise. I knew I would like it and I did.
Rating: 5 stars